Stop Worrying About your Debt.
Call us Now to Take the First Step.
9th Circuit Allows an Employee to Pursue Discrimination Action, Even Without Listing it in Her Bankruptcy
August 14, 2013
/
/
Comments Off

on 9th Circuit Allows an Employee to Pursue Discrimination Action, Even Without Listing it in Her Bankruptcy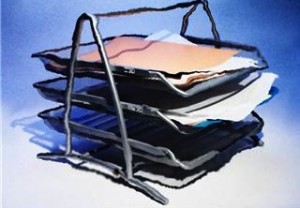 In a noteworthy departure from the rulings of other federal circuit courts, the 9th Circuit Court of Appeals gave a county employee the green light to sue her employer for discrimination, even though she originally failed to disclose the lawsuit in her Chapter 7 bankruptcy filing. The court concluded that, in situations where a debtor filed the correct documents to reopen her bankruptcy and correct the error, as the debtor in Quin v. County of Kauai Dep't of Transp. did, the trial court should not presume that the original failure to disclose was motivated by deceit, but rather analyze the facts under the "commonly understood" definitions of "mistaken" and "inadvertent".
The issue in Ms. Ah Quin's case involved a pair of court cases she filed. In the first, she sued her employer, the Kauai County Department of Transportation, for sex discrimination late in 2008. While that case proceeded, the woman also filed for Chapter 7 bankruptcy protection in the spring of 2009. The debtor answered "none" in the bankruptcy schedule question inquiring about pending lawsuits. The woman also did not mention the lawsuit at the bankruptcy hearing about her assets. The court issued an order of discharge and closed the bankruptcy in September 2009. Four months later, as the county began taking steps to dismiss the discrimination action because of the non-disclosure, the debtor requested to reopen the bankruptcy and listed the suit. Quin claimed that she misunderstood what her disclosure obligations were in the bankruptcy filing.
The trial court dismissed the discrimination suit, but the 9th Circuit reversed that ruling. In general, if a debtor does not disclose a lawsuit and then obtains a bankruptcy discharge, then the doctrine of judicial estoppel says that the debtor cannot pursue her civil action. Other circuit courts have ruled that if debtors knew about their civil cases, and have potential motives to hide that information, then judicial estoppel applied and defeated their civil claims. The 9th Circuit, though, reasoned that this was too narrow of a standard. Instead, lower courts should analyze whether the debtor made a legitimate error or inadvertent oversight, using the common meanings of "mistaken" or "inadvertent."
Quin had several facts in her favor, according to the 9th Circuit. First, she had reopened the bankruptcy and disclosed the lawsuit. The need for full disclosure in bankruptcy cases is essential, but the debtor met that standard by submitting her amended filing. Additionally, she did not receive any advantage by her non-disclosure. If a debtor obtains an unfair advantage in her civil suit as a result of failing to disclose in bankruptcy, then judicial estoppel would likely apply.
The 9th Circuit acknowledged its break from the other circuits, but concluded that giving debtors broader leeway in these situations was appropriate, because to do otherwise would give alleged bad actors, like the employer in Quin's case, a "free pass" from its purported misconduct based on a technicality unrelated to its case.
Although the debtor's civil case, in this circumstance, survived, her near-loss of her right to sue for discrimination serves as a powerful warning to debtors to ensure that they thoroughly understand the requirements of the bankruptcy filings they submit, or retain competent counsel who does.
The Law Offices of Melanie Tavare is a debt relief agency. We help people file for bankruptcy relief under the Bankruptcy Code
"Melanie is the best she very responsive and helpful throughout the process everything was taken care of smoothly. If you are thinking of going through bankruptcy she is the best attorney for you. I will forever be grateful having the chance to work with her. She is very honest too."
Sandhya.
"I can't thank Melanie enough for helping me through a challenging process and doing so with incredible knowledge, professionalism and tenacity! She went to great lengths to keep me informed, she responded quickly to my questions, and communicated in terms that I could understand. I highly recommend getting in touch with Melanie should you have the need."
Carrie.
"Choosing to work with Atty. Melanie has been one of the best decisions I've ever made. She was a very patient professional to work with and attentive while providing valuable solutions to all of my concerns. If you are searching for of an Attorney who is knowledgeable, transparent, and diligent - well that's Atty. Melanie."
Marwin.
"What I liked about working with Melanie was how prompt and easy to work with she was. She made the process clear and understandable with as little stress as possible. I would work with her again and recommend her to others."
Ryan.