Stop Worrying About your Debt.
Call us Now to Take the First Step.
Bank Levies Explained By a California Bankruptcy Attorney
Oakland, California Bank Levy Attorney
Prevent Bank Levies with a Qualified Bay Area Bankruptcy Lawyer
At the Law Offices of Melanie Tavare, we know that having a creditor levy your bank account can be devastating to you and your family. Once a creditor has levied your account, it may be impossible to pay your rent, buy groceries for your family, and even pay for gas to get to work. Don't let this happen to you. If you think you are going to have your bank account levied, you must act quickly to protect your assets. Melanie Tavare is an experienced bankruptcy attorney who files Chapter 7 and Chapter 13 bankruptcies for her clients in order to prevent and stop bank levies.
Why it is Important to File Bankruptcy Before a Bank Levy:
Once you have been sued by a creditor and they receive a judgment, the creditor can take that judgment and get an order allowing them to levy any bank account associated with your name. In California, you will not get notice from the creditor that this is the collection action they are taking. Instead, you will get notice from your bank that a bank levy has been processed and that the monies in your account are now frozen. Unlike a wage garnishment, a bank levy can clear out ALL the money from your bank account. The only limit to how much the creditor can take is the amount of money in your account. Furthermore, often times your own bank will then charge you a processing fee for processing the bank levy, putting your account into overdrawn status.
Because you don't get notice of a bank levy until it has already been processed, it is important to file a bankruptcy as soon as practicable after you have received a lawsuit. Once you receive a lawsuit, you have thirty (30) days from the date of service of the summons to respond. If you don't respond within that time period, the creditor will request a default judgment against you. The creditor can then use that judgment to receive an order allowing them to levy your bank account. Melanie Tavare has extensive experience counseling clients and filing bankruptcy on behalf of Oakland/San Francisco Bay Area residents in order to prevent bank levies.
Automatic Stay:
Once a bankruptcy is filed, an automatic stay goes into effect which prohibits any of your creditors from attempting to collect on the debt owed to them. This means that if you file a bankruptcy before receiving a bank levy, your creditor cannot levy your account. If you have already had your account levied, it is still important to consider bankruptcy because the creditor is not limited to that sole bank account and can find and levy other bank accounts under your name. In addition, a bankruptcy will stop the existing levy on your account so your creditor cannot continue to take your money.
Contact us Today
Don't get let your assets be levied. Call today for a free consultation to see if Bankruptcy is right for you.
The Law Offices of Melanie Tavare is a debt relief agency. We help people file for bankruptcy relief under the Bankruptcy Code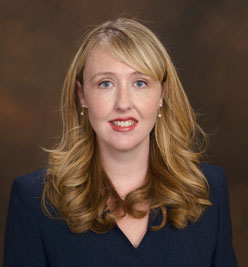 "Melanie is the best she very responsive and helpful throughout the process everything was taken care of smoothly. If you are thinking of going through bankruptcy she is the best attorney for you. I will forever be grateful having the chance to work with her. She is very honest too."
Sandhya.
"I can't thank Melanie enough for helping me through a challenging process and doing so with incredible knowledge, professionalism and tenacity! She went to great lengths to keep me informed, she responded quickly to my questions, and communicated in terms that I could understand. I highly recommend getting in touch with Melanie should you have the need."
Carrie.
"Choosing to work with Atty. Melanie has been one of the best decisions I've ever made. She was a very patient professional to work with and attentive while providing valuable solutions to all of my concerns. If you are searching for of an Attorney who is knowledgeable, transparent, and diligent - well that's Atty. Melanie."
Marwin.
"What I liked about working with Melanie was how prompt and easy to work with she was. She made the process clear and understandable with as little stress as possible. I would work with her again and recommend her to others."
Ryan.