Stop Worrying About your Debt.
Call us Now to Take the First Step.
Bank Levy Attorney for Hayward Residents
March 27, 2016
/
/
Comments Off

on Bank Levy Attorney for Hayward Residents
A bank levy is a tool commonly used by creditors to collect on a debt. For Hayward residents struggling to make ends meet, the levy is often a significant stumbling block on their path to financial stability.
The legal processes connected to bank levies can be somewhat confusing and may be difficult to understand without legal help. Typically, a creditor first obtains a judgment against the debtor. Then, the creditor asks for a court order giving them the authority to levy the debtor's bank accounts. With a court order in hand, the creditor then contacts the bank and asks for the debt to be paid from the debtor's accounts.
Unfortunately, a bank will usually freeze the debtor's bank accounts for several weeks while the creditor settles the debt. This can be a huge inconvenience for any Hayward resident who is facing a bank levy, as they will be unable to access their bank accounts for a period of time. It goes without saying that it is important to understand your legal rights as a debtor with regard to levies and access to your property. While it often seems that banks and other creditors hold all of the cards, depending on your circumstances, you may be able to defend yourself and otherwise put a plan in place for financial security.
How Can Filing for Bankruptcy Stop a Bank Levy in Hayward?
If you are facing a bank levy, you may feel like you are out of options. However, filing for bankruptcy can stop a bank levy and prevent a creditor from emptying your bank accounts. When a debtor files for Chapter 7 or Chapter 13 Bankruptcy, this immediately triggers an "automatic stay," which can stop creditors in their tracks. The automatic stay prevents creditors from engaging in activities like:
Levying a bank account;
Garnishing wages;
Repossessing a car;
Foreclosing on a house;
Contacting you to collect a debt; and
Filing a debt collection lawsuit.
If a creditor ignores the automatic stay, they can be held in contempt and be forced to pay any damages that the debtor suffers, attorney's fees, and in some cases punitive damages.
When Should I File For Bankruptcy?
It is generally best to file for bankruptcy before the account has been levied at all. Unlike wage garnishment, which takes money from your paychecks over a period of time, a bank levy can quickly drain all of the money from your bank account.
Timing issues are particularly important when it comes to bank levies. Once you have received notice that a civil lawsuit has been filed against you in the California Court System, you must file a response within 30 days. Failure to respond can result in a default judgment, which the creditor can use to obtain a court order for the bank levy.
Contact a Hayward Bankruptcy Attorney to Help With Bank Levies
The Law Offices of Melanie Tavare have experience helping Hayward residents against creditors. She is an expert California bank levy attorney. If you are worried that your bank account will be levied, you should act fast by contacting us online or calling us at 510-255-4646. We can listen to your individual financial situation and offer advice about whether filing for bankruptcy is the right option for you.
The Law Offices of Melanie Tavare is a debt relief agency. We help people file for bankruptcy relief under the Bankruptcy Code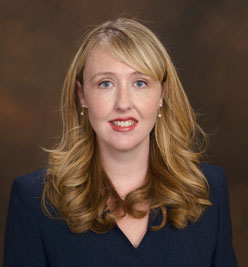 "Melanie is the best she very responsive and helpful throughout the process everything was taken care of smoothly. If you are thinking of going through bankruptcy she is the best attorney for you. I will forever be grateful having the chance to work with her. She is very honest too."
Sandhya.
"I can't thank Melanie enough for helping me through a challenging process and doing so with incredible knowledge, professionalism and tenacity! She went to great lengths to keep me informed, she responded quickly to my questions, and communicated in terms that I could understand. I highly recommend getting in touch with Melanie should you have the need."
Carrie.
"Choosing to work with Atty. Melanie has been one of the best decisions I've ever made. She was a very patient professional to work with and attentive while providing valuable solutions to all of my concerns. If you are searching for of an Attorney who is knowledgeable, transparent, and diligent - well that's Atty. Melanie."
Marwin.
"What I liked about working with Melanie was how prompt and easy to work with she was. She made the process clear and understandable with as little stress as possible. I would work with her again and recommend her to others."
Ryan.