Stop Worrying About your Debt.
Call us Now to Take the First Step.
Effective Money Management Strategies During COVID-19
May 5, 2020
/
/
Comments Off

on Effective Money Management Strategies During COVID-19
While the COVID-19 quarantine is a historical and unprecedented event, it is important to be aware of the many tools available to you during this challenging time.
We are all in the same storm, but we are all not necessarily in the same ship. You are not alone – COVID-19 has disrupted lives for everyone on the planet.
With many people now unemployed, the bills continue to arrive and the anxiety continues to grow but there may be solutions to some of your financial troubles.
Here are some suggestions that may relieve some of your questions:
Research your options and reach out to a legal expert regarding any legal obligations you may have to a creditor(s). Never be intimidated by threats from a creditor – rather, know your rights.
There are articles and websites available to ease your mind, such as ways you can manage your debt and stop the persistent credit calls.
https://bayarea-bankruptcy-lawyers.com/how-to-stop-collection-calls.html
If you would like to get out of debt, understand the process of bankruptcy or want to learn what is protected from creditors, The Law Office of Melanie Tavare provides a plethora of articles to help ease your mind.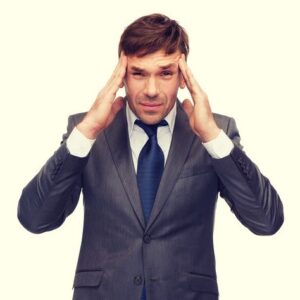 https://bayarea-bankruptcy-lawyers.com/contact-us.html
Review your current annual bills and bills owed for the following year. If you do not already have a budget, draft a list of your monthly bills (and don't forget medical bills and money reserved for car and home repairs).
We are more likely to budget our finances better when we have taken the time to put our expenses in writing.
Please be aware of scams. Unfortunately, there are types of people who will take advantage of others during a crisis.
Be sure to talk with a legal expert you can trust. Stay clear of companies that guarantee results or require you to pay all fees upfront.
If you receive an email from your bank, always verify, by personally contacting your bank, and confirm the email or phone call is legitimate. Never provide you social security or personal information over the phone, unless you are the person who initiated the phone call.
Remember that there is no documented cure for COVID-19 at this time. Do not entertain any conversation with someone calling you, stating they have a magic serum to cure you or they can offer you COVID-19 test kits delivered to your door.
If you can pay your mortgage, try to avoid delaying the payment as many government-backed mortgages will only temporarily allow a postponement payment. Most mortgages will want the money back within 3 – 6 months, so do not assume anything. Contact your servicers and communication is the best way to avoid any surprises.
Here is a valuable guide regarding coronavirus mortgage relief options.
https://www.consumerfinance.gov/about-us/blog/guide-coronavirus-mortgage-relief-options/
Reach out to the companies you owe money to and communicate your struggles to pay your bills at this time. Remember that most of us are in the same situation. The anxiety from ignoring the problem may create more issues for you in the long run.
You may be surprised to learn that several companies have special programs and are willing to work with you. Companies like Verizon, Allstate, Geico, Met Life and many more are offering either payment plans or an opportunity to pause your payments. Don't forget to always get any changes in writing.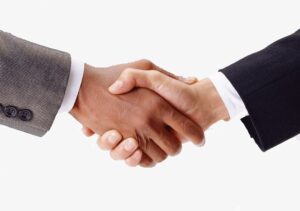 Prioritize your expenses by focusing on having the basic necessities. For example, is it more important to you to have a roof over your head and food on the table or pay your credit cards? I think the answer is simple.
Try not to worry about your credit score. Remind yourself that you cannot pay it all at once. Your credit report is not going anywhere and you can repair any shortfalls in time. Create a plan and stick to it.
Research special programs offered by your local government and your state. Some programs may benefit you and allow you to delay paying off certain bills.
https://www.usa.gov/local-governments
https://www.usa.gov/states-and-territories
COVID-19 has thrown the economy into a tailspin. Many people have been laid off, furloughed, or are working fewer hours. And as wages dry up, bills can pile up.
Have confidence knowing you are in control of your financial freedom.
"Melanie is the best she very responsive and helpful throughout the process everything was taken care of smoothly. If you are thinking of going through bankruptcy she is the best attorney for you. I will forever be grateful having the chance to work with her. She is very honest too."
Sandhya.
"I can't thank Melanie enough for helping me through a challenging process and doing so with incredible knowledge, professionalism and tenacity! She went to great lengths to keep me informed, she responded quickly to my questions, and communicated in terms that I could understand. I highly recommend getting in touch with Melanie should you have the need."
Carrie.
"Choosing to work with Atty. Melanie has been one of the best decisions I've ever made. She was a very patient professional to work with and attentive while providing valuable solutions to all of my concerns. If you are searching for of an Attorney who is knowledgeable, transparent, and diligent - well that's Atty. Melanie."
Marwin.
"What I liked about working with Melanie was how prompt and easy to work with she was. She made the process clear and understandable with as little stress as possible. I would work with her again and recommend her to others."
Ryan.