Stop Worrying About your Debt.
Call us Now to Take the First Step.
Former 'Gossip Girl' Star Seeks Chapter 7 Protection Amidst Mounting Child Custody Legal Bills
September 30, 2013
/
/
Comments Off

on Former 'Gossip Girl' Star Seeks Chapter 7 Protection Amidst Mounting Child Custody Legal Bills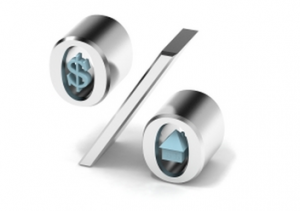 Bankruptcy filers seek protection for a wide variety of reasons, and most do so for reasons other than just profligate spending. Such was the case for TV actress Kelly Rutherford, who filed for bankruptcy this summer. The actress was beset by dwindling income following the 2012 conclusion of the hit drama "Gossip Girl," in which she played the titular character's mother, and by legal fees in the seven figures as she battled with her ex-husband for custody of the couple's two children.
According to a TMZ report, the actress's court documents stated that, at the time of filing, she had a monthly income of only $1,279, down from her "Gossip Girl" days when she earned more than $40,000 per month. The actress claimed less than $24,000 in assets, with half in furniture, clothes and jewelry and the other half in checking account funds.
While her Chapter 7 filings also indicated that the actress owed $25,000 on her American Express credit card and $350,000 in income taxes from 2012, the biggest force driving the bankruptcy was her $1.5 million dollars in unpaid fees to her attorney. The actress divorced second husband Daniel Giersch, late in 2008, while pregnant with the couple's second child.
After the US State Department revoked Giersch's visa, a California Superior Court judge ruled that the parents' equal custody arrangement should remain in place and that, in order to facilitate that outcome, the children must move to France with their father. The protracted, four-year custody battle led to the massive legal bills and, in turn, largely fueled the actress's bankruptcy. The actress told the New York Daily News that she began representing herself in the custody case because she could no longer afford an attorney.
Rutherford's situation is hardly unique. According to a 2012 analysis performed by ClearBankruptcy LLC, a debt relief agency, debts related to divorce comprise the fourth most common reason for bankruptcies, at 8 percent. A job loss, at 22 percent, constituted the second most common basis for a filing. Medical expenses, at a whopping 62 percent, were the number one cause of bankruptcies. Excessive credit card debts were only the third highest-ranking motivation, at 15 percent. Of those, only a fraction are reckless spenders, according to the report. Many filers in this category are people who used credit cards to pay for unexpected major expenses that they lacked an emergency fund to cover.
The reasons for seeking Chapter 7 bankruptcy protection extremely varied. For most, bankruptcy can be a viable way for people who have suffered an unplanned major hardship, such as job loss, illness or divorce, to obtain a fresh start financially. Receiving the best possible result from the bankruptcy court requires detailed and up-to-date knowledge of the bankruptcy laws and court procedures. To ensure you get that best result, contact the Bay Area bankruptcy attorneys at the Law Offices of Melanie Tavare. Oakland bankruptcy attorney Melanie Tavare can help you weigh your options and craft a successful plan for your financial fresh start. Call (510) 255-4646 for your free consultation today.
The Law Offices of Melanie Tavare is a debt relief agency. We help people file for bankruptcy relief under the Bankruptcy Code
"Melanie is the best she very responsive and helpful throughout the process everything was taken care of smoothly. If you are thinking of going through bankruptcy she is the best attorney for you. I will forever be grateful having the chance to work with her. She is very honest too."
Sandhya.
"I can't thank Melanie enough for helping me through a challenging process and doing so with incredible knowledge, professionalism and tenacity! She went to great lengths to keep me informed, she responded quickly to my questions, and communicated in terms that I could understand. I highly recommend getting in touch with Melanie should you have the need."
Carrie.
"Choosing to work with Atty. Melanie has been one of the best decisions I've ever made. She was a very patient professional to work with and attentive while providing valuable solutions to all of my concerns. If you are searching for of an Attorney who is knowledgeable, transparent, and diligent - well that's Atty. Melanie."
Marwin.
"What I liked about working with Melanie was how prompt and easy to work with she was. She made the process clear and understandable with as little stress as possible. I would work with her again and recommend her to others."
Ryan.