Stop Worrying About your Debt.
Call us Now to Take the First Step.
Growing Split Among Circuit Courts About Exculpation Under Chapter 11
November 18, 2022
/
/
Comments Off

on Growing Split Among Circuit Courts About Exculpation Under Chapter 11
Growing Split Among Circuit Courts About Exculpation
Countless Chapter 11 reorganization plans include provisions acknowledging the release of claims connected to stakeholders in bankruptcy cases. Excluded from this, however, are claims that allege various types of misconduct like bad faith, gross negligence, or fraud. These exculpatory statements are a valuable tool in motivating parties to play a role in bankruptcy cases without concern of facing subsequent litigation for their behavior.
In the recent case of Nexpoint Advisors v. Highland Capital Management, the Fifth Circuit contributed to the ongoing split among circuit courts concerning the existing scope of exculpation clauses.
The 3rd and the 9th Circuit Courts have directly affirmed the use of wide-ranging exculpation statements in confirmed reorganization plans, while the 5th and 10th Circuit Courts have come to the opposite conclusion and held that the Bankruptcy Code's Section 524(e) states that a debtor's discharge does not impact another party's responsibility for a debt. Additionally, the bankruptcy code often prohibits these clauses except in situations where express authority allowing exculpation can be located somewhere else in the Bankruptcy Code.
Highland Capital Management Case
Highland Capital Management began a Chapter 11 case after it collected various liabilities including unpaid judgments. While proceeding through the bankruptcy process, a committee of creditors agreed to a settlement agreement with the co-founder of Highland. Under the agreement, Highland's creator agreed to stop serving as a director and officer of the company, and a board of directors was selected to function as quasi-trustees to look over the company. 
In what bankruptcy courts classified as a "nasty" split, the company's creator began to object to bankruptcy settlement, appeal orders, and disrupt the company's management. Consequently, the bankruptcy court classified the man as a "serial litigator." 
In 2020, the Independent Directors of Highland filed a Chapter 11 reorganization plan, which included boilerplate language releasing the stakeholders from claims based on activity arising out of the case's filing and administration. The provision also excluded either acts or omissions involving misconduct.
The 5th Circuit Court's Holding
The bankruptcy court later certified a direct appeal made to the 5th Circuit, which agreed that the exculpation clause was impermissibly wide. Instead, the 5th Circuit argued that the case should have only been restricted to the fiduciaries of the bankruptcy estate. Additionally, the 5th Circuit Court of appeals held that the exculpation clause should have excluded entities who ordinarily would be included in such a provision.
The 5th Circuit started its decision by considering the Bankruptcy Code Section 524(e), which states that the discharge of a debtor's debt does not impact the liability of any other entity on or the property of any other entity for any debt.
The court then determined that Section 524(e) prohibits third-party exculpations without express authority in another Bankruptcy Code provision. Determining that no basis existed for including the other parties involved in the bankruptcy case, the 5th Circuit determined that the Exculpation Provision only applies to Highland, the Committee, the Committee's members, and the Independent Directors. The 5th Circuit determined that the Bankruptcy Code offers limited qualified immunity to both the Committee and Independent Directors.
Do Not Hesitate to Speak with a Bankruptcy Lawyer
If you or a loved one is pursuing a bankruptcy discharge, you should not hesitate to speak with a skilled bankruptcy attorney. Do not hesitate to contact lawyer Melanie Tavare today to schedule a free case evaluation.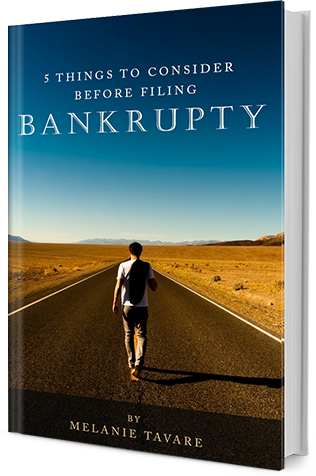 "Melanie is the best she very responsive and helpful throughout the process everything was taken care of smoothly. If you are thinking of going through bankruptcy she is the best attorney for you. I will forever be grateful having the chance to work with her. She is very honest too."
Sandhya.
"I can't thank Melanie enough for helping me through a challenging process and doing so with incredible knowledge, professionalism and tenacity! She went to great lengths to keep me informed, she responded quickly to my questions, and communicated in terms that I could understand. I highly recommend getting in touch with Melanie should you have the need."
Carrie.
"Choosing to work with Atty. Melanie has been one of the best decisions I've ever made. She was a very patient professional to work with and attentive while providing valuable solutions to all of my concerns. If you are searching for of an Attorney who is knowledgeable, transparent, and diligent - well that's Atty. Melanie."
Marwin.
"What I liked about working with Melanie was how prompt and easy to work with she was. She made the process clear and understandable with as little stress as possible. I would work with her again and recommend her to others."
Ryan.