Avoiding the Roadblocks to Rebuilding Your Financial Profile After Bankruptcy
wpadmin on September 2, 2013 Posted in Rebuilding Credit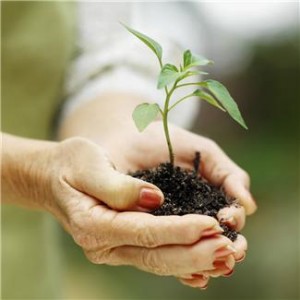 For many Americans, bankruptcy has served as an essential fresh start in their financial lives. Completing your bankruptcy procedure is only the beginning, however. Today, rebuilding one's financial profile after a bankr
uptcy is more manageable than in the past. As Roger M. Whelan of the American Bankruptcy Institute noted to Bankrate.com, "Thank God the day in which it was like wearing a blazing star on your forehead is over." However, today's world is also filled with hazards and predators awaiting the unwary consumer, and handling them properly may go a long way in helping you rebuild your credit profile and maintain your financial health into the future.
One important item to acknowledge is that your bankruptcy has likely diminished your credit score, which was probably already low before you filed. Your bankruptcy remains on your credit report for 10 years. You'll want to work toward establishing an emergency fund, since you may not have access to credit for a while. Contrary to many people's prejudices, personal bankruptcies are not simply people who overspent on cars and houses and "maxed out" all their credit cards. They are often the result of major negative life experiences, such as a traumatic injury or unexpected illness, divorce or job loss and a consumer who lacked sufficient funds in reserve to absorb the financial impact. Creating an emergency fund can help avoid this possibility.
Another key is rebuilding your credit. One way to do so is by taking a new loan or credit card. However, do not become so hurried to establish credit that you utilize certain predatory payday lenders that offer credit at excessively high interest rates. In that situation, it is better to wait.
U.S. News and World Report, in laying out its "Roadmap out of Bankruptcy", notes another vital tool for preserving your fragile financial health: avoiding credit repair scams. Many scams are engineered to prey upon people who are particularly vulnerable for one reason or another. Consumers exiting bankruptcy are obviously worried about their credit profiles. You should view anyone offering a credit repair service that gives you a "new credit identity" with a very skeptical eye, though. The U.S. Federal Trade Commission has reported that many of these offerings are actually identity theft scams that sell stolen Social Security numbers.
The scam offerings provide you with what they call a "credit profile number" that is actually a stolen Social Security number (frequently that of a child). The FTC highlights several red flags for detecting these scams, including making you pay in advance for their service, instructing you to dispute aspects of your credit report that you know are true or advising you to lie on a credit or loan application.
Consumers exiting bankruptcy have a fresh start, but also a challenging road ahead of them. To get personalized and thoughtful advice about your bankruptcy and avoiding the hazards that exist after bankruptcy, contact the Bay Area bankruptcy attorneys at the Law Offices of Melanie Tavare. Oakland bankruptcy attorney Melanie Tavare has the knowledge and experience to help you make sure your first bankruptcy is also your last. Call (510) 255-4646 for your free consultation today.
The Law Offices of Melanie Tavare is a debt relief agency. We help people file for bankruptcy relief under the Bankruptcy Code